Mental Health: Teach to Heal Series
December 12 & 13 & April 6
This is a face-to-face event!
A System Approach to Support Mental Health and Trauma
in our Schools
3-Part Series
Facilitated by Danielle Theis
December12
Part 1: Foundation & Recovery
In order for schools to become Trauma Responsive, they must first comprehend the true impact trauma has on children's ability to be responsive to adult managed places and learning environments. Teach to Heal's Foundational training will cover these components to set the stage for the remainder of the series. Teach to Heal's Recovery training will focus on the impact of the last two years of events and how our educational leaders should plan to support professionals, student support staff, and our students.
December 12, 2022 Face to Face
December 13
Parts 2 & 3: Role Definition & Culture and Environmental Management
Pre-Requisite: Part 1
As schools move toward Trauma Responsive Strategies they must provide clarity around role definition. This sounds easier than it is. Teach to Heal's Role Definition and Culture and Environmental Management training focuses on the imperative nature of clear role definition in our schools. We will also focus on what must be in place in our systems to establish and maintain cultures that foster what is necessary to meet the needs of ALL our students. In addition, we will define how to utilize the learning environment as an instructional tool to maximize student engagement and progress.
December 13, 2022 Face to Face
February 6

Part 4: Setting the Interdependent Table
Pre-Requisite: Parts 1, 2, 3
This day of learning will allow us the opportunity to review and discuss implementation thus far. We will share our challenges and talk about how to move forward. Teach to Heal's Setting the Interdependent Table training will assist leaders in maintaining effective teaming processes inclusive of solution focused thinkers integrating their awareness of trauma responsive strategies with the perceptions of those they serve. This is the most critical discussion we have as educators. Our kids and the success of our schools depends on it.
February 6, 2022 Face to Face Virtual snow date of Feb 27, 2023
Facilitated by Danielle Theis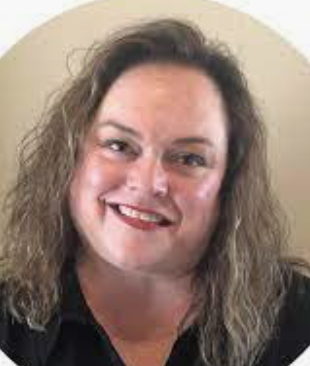 Danielle Theis has served children and families since 1990. She has provided leadership in schools for children struggling significantly with behavior along with management of their mental health and the impacts of trauma, since 2000. Danielle is a Special Education Director, Principal, and Psychotherapist. Her unique lens is a combination of what is clinically and educationally appropriate for children. Danielle is a dynamic and engaging presenter with a true passion for kids who struggle in school. She currently serves as the Director of Special Services in Owatonna, Minnesota.
Danielle is one of 20 Master Trainers for Life Space Crisis Intervention in the world. She is acknowledged by the Minnesota Department of Education as an expert in reducing restrictive procedures and working effectively with children who display significant behavioral challenges.
Visit the Tech to Heal Website teachtoheal.
Register Today!
Iowa ASCD Event Cancellation Policy: If you are unable to attend, please send your cancellation in writing 14 calendar days prior to the start of the program to request a credit voucher. Within 14 days of the start of the program, you are ineligible for a credit voucher but may send a non-registered person in your place with registration confirmation or written authorization form you.

Registration/Cancellation Questions: Contact Becky Martin rjmartin@mchsi.com 319-533-8050