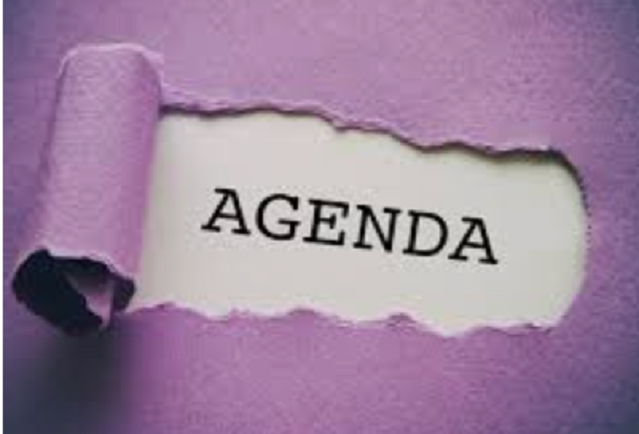 Iowa ASCD Legislative Committee
Iowa ASCD works with groups throughout the state in providing support and materials to assist in others Advocating for the students and families in Iowa.
This page provides the agenda for the Iowa ASCD Legislative Committee meeting held January 10, 2023, in Des Moines.
Iowa ASCD Legislative Committee Agenda - Draft
Iowa ASCD Legislative Committee Meeting
Agenda
January 10, 2023
9:00 A.M. - 3:30 P.M. with Continental Breakfast at 8:30 A.M.
Location: Iowa Association of Community Colleges - 855 East Court Avenue, Des Moines, Iowa
Iowa ASCD Legislative Committee Members:
-- Jessica Parsons - jessica.parsons@dmschools.org
-- Anna Selk- aselk@benton.k12.ia.us
-- Allan Eckelman - eckelmana@gmail.com
-- Susan Pecinovsky - specinovsky0820@gmail.com
-- Lou Howell - LouHowell@gmail.com Executive Director, Iowa ASCD (ad hoc)
-- Pam Vogel- drpamvogel@gmail.com
-- ​​Lara Kyle - lkyle@masoncityschools.org
-- Annette Jauron - annette.jauron@indianola.k12.ia.us
-- Lisa Hartman - lisa.hartman@lewiscentral.org
-- Angela Hanson - ahanson@spencerschools.org
-- Jodi Grover - groverj@uiu.edu
-- Dawn Behan - dbehan@mtmercy.edu
Outcomes:
Understand the purpose of this committee
Develop norms for this committee
Acquaint ourselves with the 2022 Legislative Agendas and New Policies
Acquaint ourselves with the resources available to us
Develop our knowledge on the prominent issues facing the 2023 Legislative Session
Develop a draft of the 2023 Iowa ASCD Legislative Agenda
Agenda
8:30 Continental Breakfast and Networking
9:00 Welcome & Introductions
Review the purpose of this committee http://promiseofiowa.org/promise-stories/
Share names and roles
9:15 Building Background Knowledge
Melissa Peterson - Government Relations Specialist - ISEA
10:00 Building Background Knowledge
Margaret Buckton, Iowa School Finance Information Systems
Urban Education Network & Rural Schools of Iowa Advocate
10:45 Break
11:00 Planning February 15, 2023 - Advocacy for Learners and Learning
Structures for the day? What would be beneficial?

Option 1 - (Small Group) Committee members bring at least on one other person
We proceed with a bigger group than the committee but also a more intimate group.
We work on messaging and receive updates from other advocates.
Option 2 - (Large Group) This event gets published in many locations with an attempt to
get as many people as possible in attendance. Time would be spent on receiving updates
and on crafting individual stories to share with legislators during the afternoon.

Marketing or incentives for attendance?

What needs to be done in advance?
11:30 Lunch & Connecting to Resources
Acquaint ourselves with the resources available to us
Getting Connected
Resources
12:00 Building Background Knowledge
Senator Herman Quirmbach - Senate Education Committee
Education Appropriations Subcommittee, School Finance Formula Review Committee (Tentative)
1:00 Building Background Knowledge
Senator Ken Rozenboom - Chair of the Senate Education Committee (Tentative - Possibly virtual)
2:00 Develop the Iowa ASCD Legislative Agenda 2023
What are the common themes that we have heard today?

What are the "must haves" in the 2023 Legislative Agenda?

How do we share this draft with our membership? (Or, do we share a final draft?
3:30 Adjournment
Meeting Summary & Next Steps
February 15, 2023: Day at the Capitol
Iowa ASCD Agenda

link will be added here
Tools For Advocacy
Tools for Advocacy
ASCD Government Relations - Advocacy and Influence

ASCD Capitol Connections: Capitol Connection provides the inside scoop on federal policy and helps educators contact lawmakers about issues that matter.

ASCD Educator Advocates: Sign up today for Educator Advocates from ASCD! Stay informed about the education policy and politics that affect your day-to-day work.

ESSA (Every Student Succeeds Act)

ASCD Legislative Agenda:

ASCD Position Statements: ASCD shares their current positions regarding education and learning.

Contact Your Legislator in DC and Iowa: This site provides contact information with senators and representatives at both the state and national level.

Iowa ASCD Legislative Agendas

Iowa ASCD Message Development Sheet: This sheet allows you to use the legislative agenda to develop your own message for the legislator(s). The Final Message Sheet allows you to transfer your initial thinking to your final version.

Ensuring Equity

Promoting Excellence

Supporting Educators

Iowa ASCD Rubric for Advocacy: This rubric allows you to identify your level of skill and knowledge as well as practices in advocacy.

Iowa ASCD Summary of Our Kids - The American Dream in Crisis by Robert D. Putnam

Iowa Legislature:

Live Chamber - Audio and Video: Streaming audio and video of Senate and House proceedings is available whenever the chambers are in session

Education Committees
Closing Tab