Teach to Heal Session Descriptions
Teach to Heal Series
Fall 2023 Series: Sept. 25 & 26 & Nov 13
Winter 2024: March 4 & 5 & April 8
This is a face-to-face event.
Facilitated by Danielle Theis.
A PK-12 Systemic Approach to Support
Mental Health in our Schools

Teach to Heal 3-Part Series with Danielle Theis

Session Descriptions
Days 1 & 2: The WHY, the WHO and The HOUSE

Participants will explore the impact of varying factors on the mental health of our children. They will establish a clear understanding of the neurological and psychological implications of trauma on children and their learning. The WHY of the work will be outlined within a strong foundation which will serve as a platform for the remainder of the series. School culture will be outlined as an imperative part of effective educational systems. Participants will learn and discuss the components working for, and against, their systems and develop a plan for moving forward as a united front. Teams will walk away with applicable tools, and clarity surrounding role definition, that have the capacity to change the trajectory of their system and who they serve. Schools are the "houses" that education occurs within... the results we achieve have a direct correlation to the health of the "house" itself. Teams will leave with action steps to implement prior to day three.
Face to Face
Day 3: Setting the Interdependent Table
Pre-Requisite: Days 1 & 2
Participants will have the opportunity to reflect and share their experiences with application and implementation following day one and two. Identified successes and barriers will be discussed with a focus on solutions. Teams will be introduced to Life Space Crisis Intervention as a highly effective strategy for children who struggle with maladaptive behavior patterns and dysregulation. Teams will leave with an understanding of how to introduce and support this intervention modality within the structure and culture of a healthy "house" and the partnering components of Teach to Heal. In addition, tools will be introduced to assist teams in preparing for high quality teaming within their systems.
Face to face.
Facilitated by Danielle Theis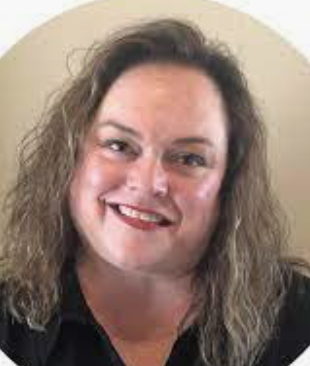 Danielle Theis has served children and families since 1990. She has provided leadership in schools for children struggling significantly with behavior along with management of their mental health and the impacts of trauma, since 2000. Danielle is a Special Education Director, Principal, and Psychotherapist. Her unique lens is a combination of what is clinically and educationally appropriate for children. Danielle is a dynamic and engaging presenter with a true passion for kids who struggle in school. She currently serves as the Director of Special Services in Owatonna, Minnesota.
Danielle is one of 20 Master Trainers for Life Space Crisis Intervention in the world. She is acknowledged by the Minnesota Department of Education as an expert in reducing restrictive procedures and working effectively with children who display significant behavioral challenges.
Visit the Tech to Heal Website: Trauma Responsive Schools - Teach to Heal
Iowa ASCD Event Cancellation Policy

Registration/Cancellation Questions: Contact Becky Martin rjmartin@mchsi.com 319-533-8050