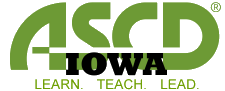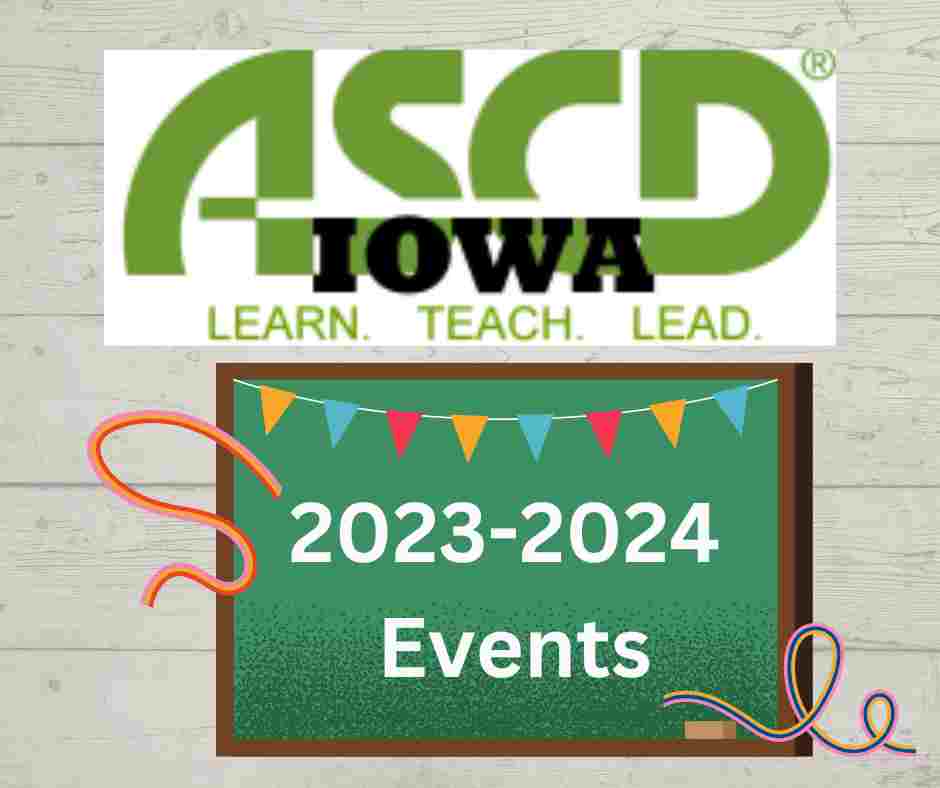 Mark Your Calendars!
Link to Overview of all events
Coaches Camp Dates: Registration Open
--September 13: Postponed Instructional Excellence Through Learning Walks
--November 6 & 7: Collaborative Coaching Partnerships to Build Collective Efficacy
--February 15, 2024: Elevating Coaching Practices for Student Impact
Teacher Huddles: Registration Open
-- Sept. 12: Postponed - Planning for High Quality Instruction
-- Nov. 8: Effectively Using Student Work to Understand Student Progress & Make Intentional instructional Decisions
Feb. 13, 2024: Who's Doing the Thinking & Strengthening Learning Engagement
April 25. 2024: Maximizing Student Ownership of Learning
Teach to Heal Registration Open
-- Sept. 25, Sept. 26 & Nov. 13, 2023
-- March 4, March 5 & April 8, 2024
Life Space Crisis Intervention Certification
-- January 29 - February 2, 2024
-- June 17 - June 21, 2024
-- July 15 - July 19, 2024
Learn!
Stay on the cutting edge with your own learning!

Maximize the Iowa ASCD resources that are at your fingertips!

Be the "lead learner" in your organization!
Teach!
Empower others to reach their full potential, assuring every student's success.

Support your educators to rise stronger and better than ever!

Build educators' ownership in teaching for learning!
Lead!
Lead with passion!

Be a warrior for your students and their success!

Amplify your voice and your influence for the success of all educators and students!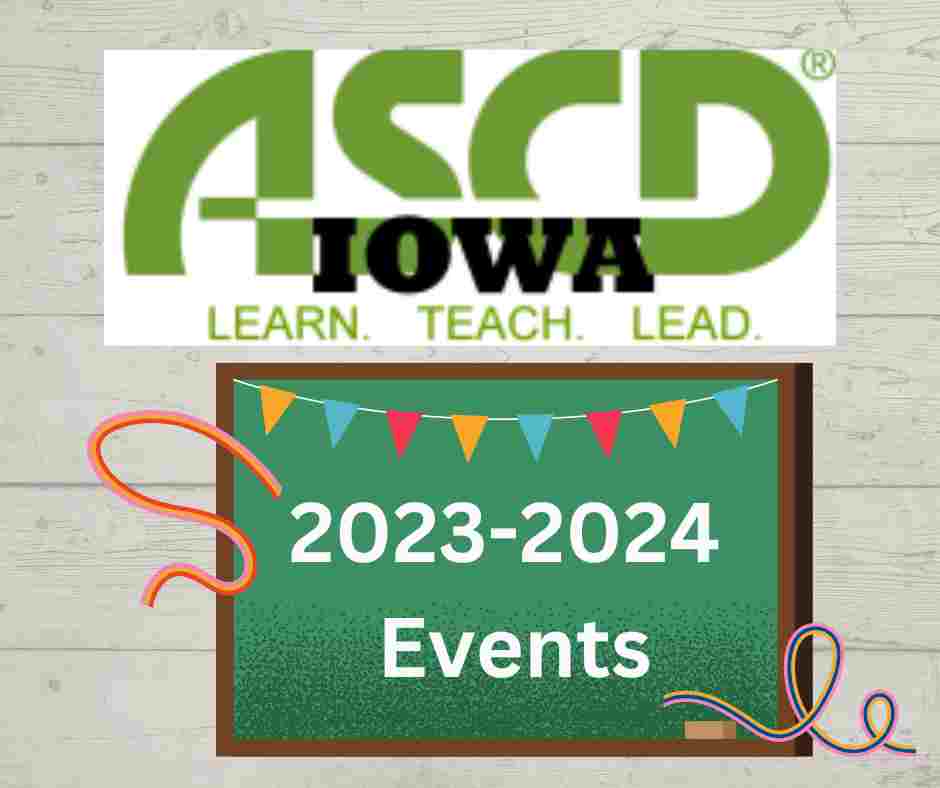 Registration Open! Teach to Heal: September & November Mental Health System. Registration Open! Coaches Camps September & November Teacher Huddles Registration Opens Soon!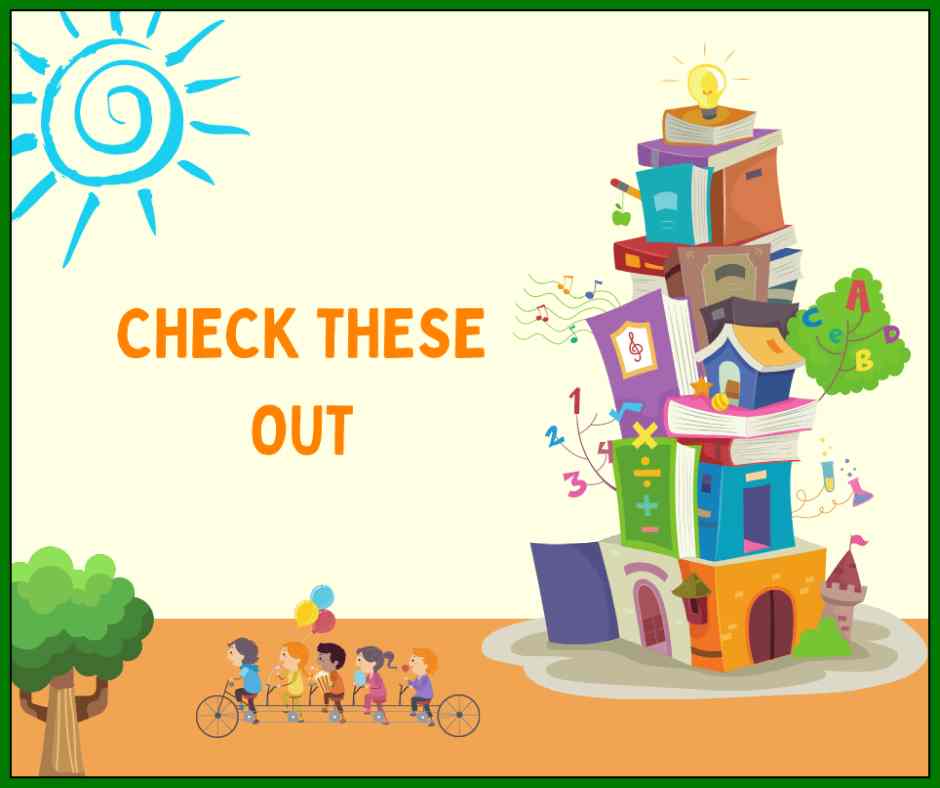 This month we place a focus on Social Studies Teachers. (April, 2023) Check out these resources and more that will impact the thinking and actions of Social Studies Teachers.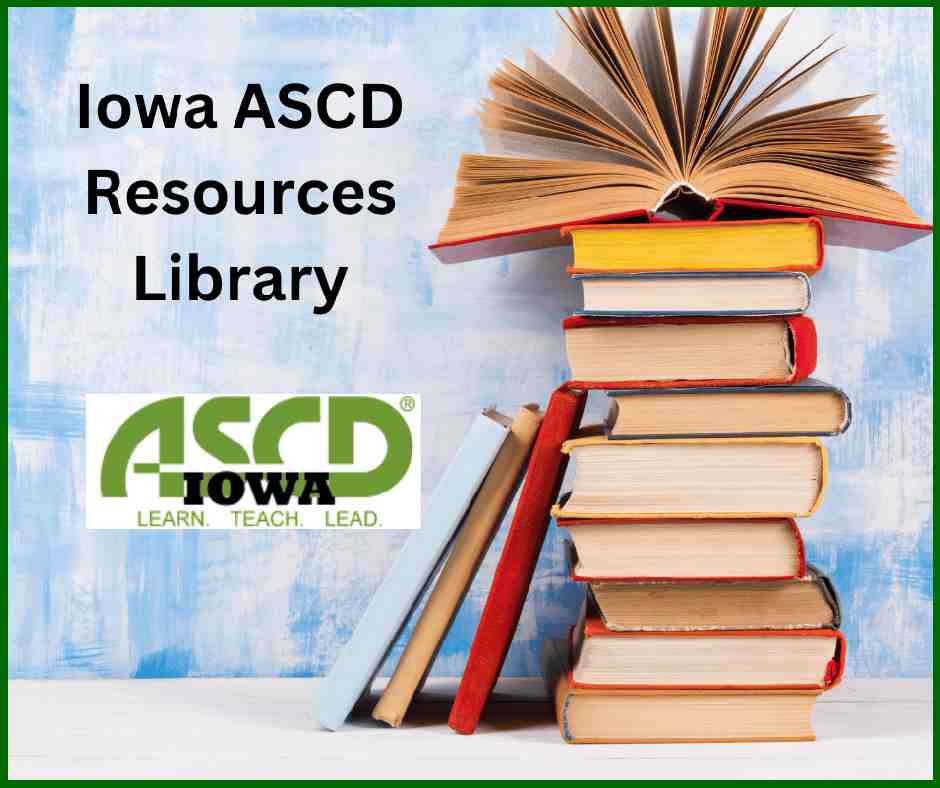 We invite you to browse our resource libraries for teachers and instructional coaches. (April 2023)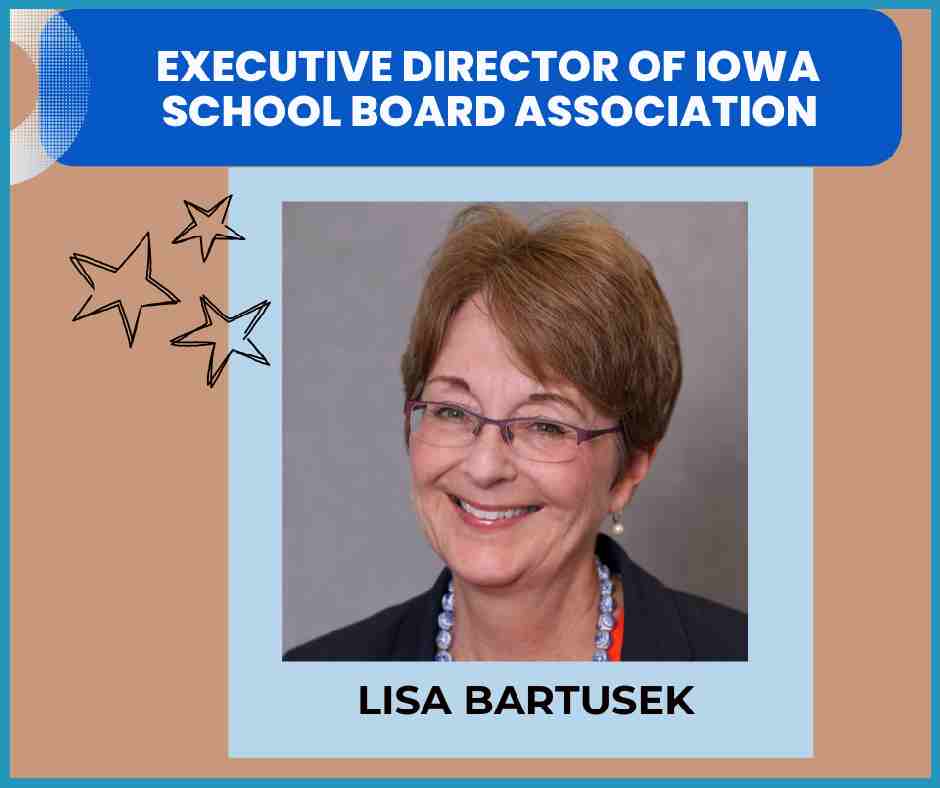 Lisa Bartusek Executive Director of the Iowa School Board Association